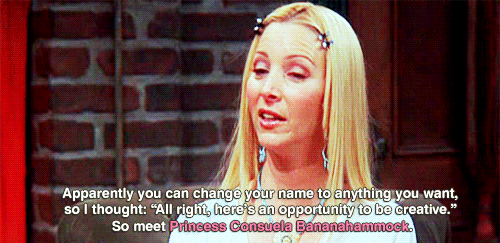 If you have ever had to deal with Home Affairs to change your name, you'll discover that it is a lengthy process. I decided three years ago to rectify the misspelling of my second name, from Alxxandra to Alexandra after years of explaining to countless people who thought I couldn't spell Alexandra correctly.
It took a year and a half to correct the double "x" in my second name. Something that sounds so simple, like a little backspace on a keyboard perhaps some tip-x on a form was a long process. It took many trips and phone calls to Home Affairs to follow-up on my request to have the right name that was such an irritation on any legal form I filled out.  Why did it happen? Apparently the fault was Home Affairs shoulders when my father registered my birth all those years ago. Despite the error, my parents didn't bother to fix it and I was left with the problem.  With the "not so hilarious but truly is" stories that comes out of the South African Home Affairs, I was praying that the correct name came back.
Alas, it did!
My point is that of naming a baby. I really hope that the name we choose for our baby will be the right one so that she doesn't have to stand in a horrible queue one day to change it.
The quest in selecting a name is a tedious difficult task, I think. The number of names I've poured my eyes over exceeds hundreds if not over a thousand at this stage.  I even showed my husband countless lists of baby names such the Top Girl Names for 2016. (He was way fussy than I thought!)
Two problems arise with selecting a baby name, you have to agree on a name with your partner and then comes the opinion of the names  that you like.
Now the opinions, I think are the funniest accompanied by the facial expressions. You'd swear we were naming our baby after an Instagram  filter or a fruit by the reactions my husband and I have received if we mention a name. It is often followed by "Oh I don't like that name because I knew a girl named that in school and she did 'this, this and this'".
In the end, my husband and I decided that we'll keep the baby's name a secret until the day of her birth.  Since we too,  weren't  sure about a name so we toyed around with two to three names.  The funniest article I read about the baby naming process was that you need to imagine yourself screaming the name out at a playground 50 times! Suppose any name screamed over and over again loses its appeal.
Screaming or not, for the past month or so we've  been confident with our name choice. Of course, everyone and I mean everyone asks "Have you decided on a name yet?".  Family members have expressed their disdain, irritation and sometimes anger on the fact that we haven't shared the baby's name yet.
The reason why we've been tight-lipped about the name is the fact that we want to see our baby's face first and then see if the name aptly suits her. I want to look into her squishy face and whisper her name as I grasp the reality of her existence in this world. To bow down graciously to the new little lady that already stole my husband's heart months ago. So until then, our lips are sealed.
The last thing  we want to do is say her name is Olivia and receive monogrammed items, only to later to change our minds to Sofia. It happens people. More often than you know. So there's plenty of time for personalised items.
Plus a little suspense for family and friends won't kill anyone either. At least you know that Baby Texi won't be named "Princess Consuela Bananahammock"