It's officially our last weekend of winter… well that's according to the calendar. With the warmer weather up here in Jozi, I'm definitely not complaining about it.
Get ready to embrace the new season of Spring.
Here are this week's list of favourites:
Favourite beauty product: Dermalogica sponge cloth
This sponge cloth is an amazing product. I never believed that I needed this sponge cloth because… I thought it can't be that fantastic surely. I have to say that it works wonders removing make-up and dirt from your face.
Purchase it online here.
Favourite Make-over: Disney Princesses curvy make-over
We all loved the Disney Princesses during our childhood, the older we got. I'm sure you that you all that the princesses' physiques were far from realistic.
An artist known by her Tumblr account as TheNamelessDoll re-imagined the princesses with relate-able body types.
Favourite Cover Look: Khloé Kardashian Women's Health cover
Khloé Kardashian looks incredible on the cover of Women's Health. It just shows that with dedication and hard work, you can achieve a healthy, sexy body!
Definitely my fitspo for summer!
Favourite Concert Cameo: Phoebe Buffay joins Taylor Swift on stage singing Smelly Cat
[youtube width="425″ height="344″]https://www.youtube.com/watch?v=cleIUW-ergI[/youtube]
Love her or hate her, Taylor Swift knows how to entertain fans with her infamous girl squad. This week Taylor called on Lisa Kudrow best known as Friends' star Phoebe Buffay to sing her infamous song, Smelly Cat.
Favourite personality: Pabi Moloi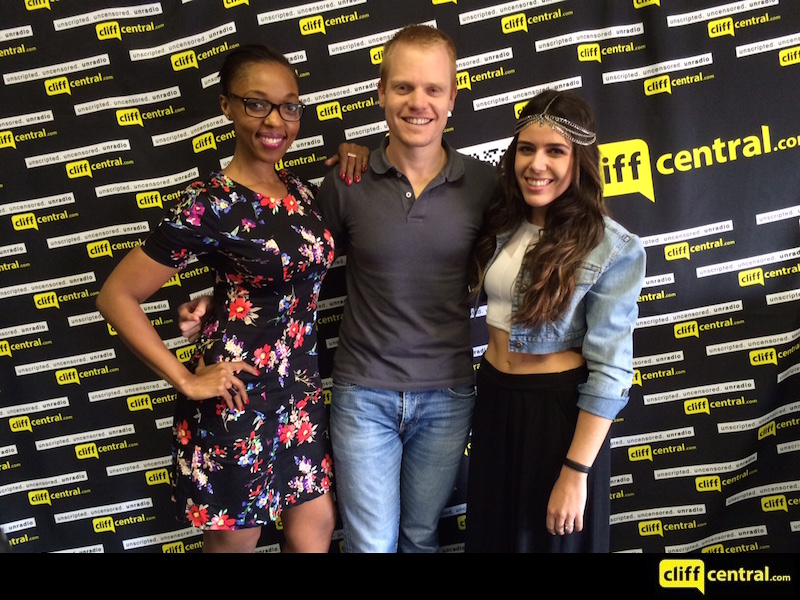 Pabi Moloi came into studio this week to chat on CliffCentral's #TheBuzz with Jason von Berg and I. It was great finally meeting the girl I grew up watching on K-TV. Remember that?
Now a radio personality, Pabi is a media darling.
Favourite Sandals: Gladiator sandals
Go spoil yourself with a new pair of gladiator sandals for the new season.
Enjoy the weekend!
x