String lights, fairy lights,LEDs… whatever you may call it.
The little intertwined specs of light can easily transform your home.
Forgo the notion that all forms string lights are only for the Christmas tree.
To create a feature piece in a room. Be it the ornate mirror that everyone sees as they walk into your home…
Or showcasing a feature wall in your home that you really, really love!
To creating a statement jar in your lounge area. Geometric jars for the win!
Find similar geometric vases at Typo.
Bell jars look fab too! 
Once you're done with them, it can easily be packed away.
For the really adventurous, create your own string light chandelier.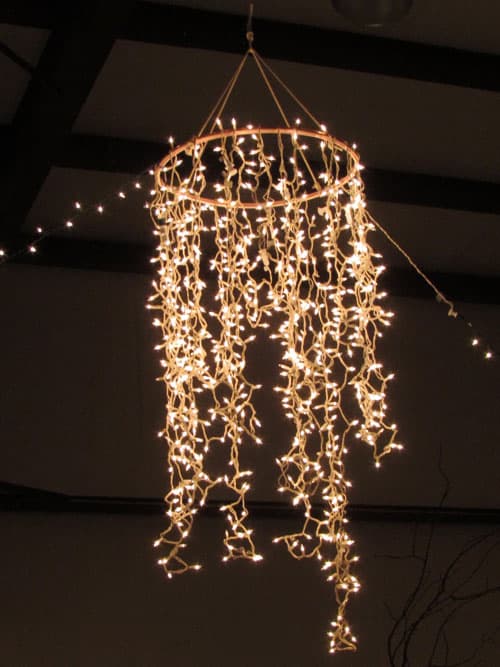 A plastic hoop, string and lights is all you'll need for this DIY
project.
Perhaps  over the dinner table is what you need for some ambiance.
Why keep the string lights indoors, when you can do up your patio.
If you don't have a patio, dress up a beautiful tree and use it as a dinner spot.
With many ways to use string lights, it's an easy way to create ambiance, decorate and to just bring that little extra something to your home.